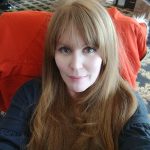 Kim VanDenburgh
October 31
InventoryLab Admin/HR guru. My greatest passions (other than my husband and kids of course) are the Chicago Bears, writing, and all things nerd/horror/fantasy. Let's just say that when the zombie apocalypse hits, I'll be ready.
7 Easy eCommerce Eats!
Did you know that 10% of American families never eat dinner together? It's no wonder. Whether you're a full-time Amazon seller or a part-timer who also works outside of the home, something we can all agree on is that life can be chaotic. Trying to juggle work, family, and all of life's other responsibilities can be exhausting, especially around the craziest time of the year – the holidays. Sometimes the very thought of taking time out of your busy day to cook for yourself or an entire family can feel downright overwhelming.
Believe it or not, the holiday selling season is upon us! To ease some of the holiday stress, we asked some of our employees to share their favorite time-saving meal prep tips and most delicious recipes with you so that you have more time in your day to get things done.
Kim McCaffery – Breakfast for Dinner
Our Customer Learning & Development Coordinator Kim McCaffery shares why advance meal prepping helps her and her family save precious time throughout the week.
"We didn't realize how much mental real estate was occupied by meal prep until we froze our first round of ready-made meals. It was helpful to know that dinner was already prepped and ready, but I was surprised by the amount of time we saved when we added breakfast to our 30-day stockpile.
"Pancakes and breakfast burritos were our go-to favorites! In a single morning we could prep and freeze 80-100 pancakes and around 30 burritos."
Mary Lukefahr – Meal Prepping in Advance is Key
Customer Champion Mary Lukefahr reveals two of her favorite time-saving recipes, both great for busy families on the go.
"When my husband Tim and I used to work opposite shifts at Best Buy (he would work mornings and we would meet in the parking lot to switch our daughter into his car so I could work nights), we did a lot of freezer meals/freezer prep.
"These were a favorite because they freeze really well and make it easy to cook one portion if we were eating at different times:
https://damndelicious.net/2014/03/01/potstickers/
"I have made this one a few times for friends with new babies and my brother in college (so he did not live off of pizza) because it is simple to throw together and cheap:
http://adventureswithcombes.blogspot.com/2012/10/creamy-crock-pot-chicken.html
"I have also found just ingredient prepping items in advance helps a ton when I don't actually want to spend an entire day meal prepping. When I get home from the grocery store, I go ahead and prep the veggies or freeze meats with marinades so I can quickly put dinner together after work instead of mixing it all in a crockpot and waiting 6-8 hours only to find I forgot to plug it in (it's happened twice so far)!"
Elizabeth Harding – Easy Keto
Our Operations Manager Elizabeth has been keto strong for almost a year now. This recipe for slow cooker crack chicken is one of her favorites because of the small number of ingredients, the ridiculously quick prep time, and the amazing flavor. They don't call it crack chicken for nothing!
http://fitmomjourney.com/slow-cooker-crack-chicken/
Ryan Stephens – Low Carb & Gluten Free
Another proponent of the keto diet, our CEO Ryan Stephens shared this delicious and easy keto-friendly meal.
You can use store-bought breakfast sausage or follow the included recipe to make your own.
https://www.mytableofthree.com/sausage-cream-cheese-pinwheels/
Jon Caliri – Crockpot Chili
IL's Product Manager Jon Caliri shared this hearty slow cooker chili recipe that's a big hit with his entire family. It can be made with or without beans, and the secret to the incredible flavor is the seasoning and brown sugar added right at the end.
This recipe is perfect comfort food for the cold winter months!
Caliri's Crockpot Chili
Set crockpot on low and add the following:
-1 lb. ground beef, browned and drained
-1/2 large onion (or 1 small onion), chopped
-1 green pepper, chopped
-1 15-oz. can light red kidney beans, drained (optional)
-2 15-oz. cans petite diced tomatoes, NOT drained
-2-3 tsp chopped or pressed garlic
-1/2 tsp salt
-1/4-1/2 tsp pepper
-2-3 tsp chili powder
-1/2 – 1  1/2 tsp cayenne pepper (depending on desired level of hotness)
Let chili simmer on low for 4-8 hours, then add 2 tbsp brown sugar. Serve with shredded cheese and sour cream. You can also serve with bread of your choice or Fritos Scoops for dipping!
We hope you enjoy these easy, time-saving recipes so you can get back to the things that matter most.
Happy Selling and Bon Appetite!