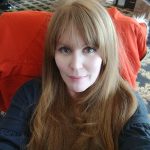 Kim VanDenburgh
October 17
InventoryLab Admin/HR guru. My greatest passions (other than my husband and kids of course) are the Chicago Bears, writing, and all things nerd/horror/fantasy. Let's just say that when the zombie apocalypse hits, I'll be ready.
Anatomy of an Admin
Staff Spotlight on Kim VanDenburgh, Administrative Assistant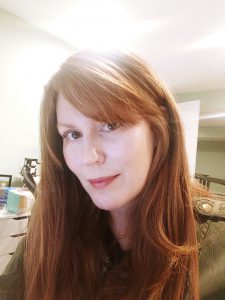 I started working for InventoryLab Inc. as their Administrative Assistant three years ago this month. I came from a long-term position with a national insurance company and never looked back! During the time I've been part of the IL family, I've been able to develop and hone new and existing skills related to Human Resources, accounting, and business writing (including this blog)!
My Official IL Bio:
I was born and raised in Upstate New York and wouldn't want to live anywhere else. When I'm not working, I live to spend time with my husband and two kids, regularly curse the day I became a Chicago Bears fan, and write fiction that will likely never see the light of day. I plan my entire year around each season of The Walking Dead, the start of football season, and Halloween.
5 Questions For Myself:
1. What do you do at InventoryLab?
I'm the Administrative Assistant at IL. That means I wear a lot of different hats. In addition to all the usual, mundane tasks you imagine an Admin Assistant typically handles, I'm also responsible for all things HR related, contributing to this blog, working with our accounting, insurance, and service contract partners, and anything and everything in between that comes up. I'm also a notary public in my state, and that can definitely come in handy for a small company!
2. What is your favorite movie?
The guilty pleasure movie that I could watch over and over is Practical Magic. My other favorite movie is The Color Purple.

3. If you could travel anywhere in the world, where would you go first?
My husband and I have plans to travel to Scotland/England/Ireland for my 50th birthday. Someday we'd also like to make it to the Amalfi Coast in Italy as well!
4. What are you most proud of?
My children. Of course, I realize that every parent takes pride in their children; I'm no different. Each of my kids has their own wonderful, unique qualities that make them my favorite humans on the planet. But they both also share some traits that I'm most proud of, including kindness, thoughtfulness, acceptance, and a great sense of humor.
5. If you won the lottery, what's the first thing you would buy?
A WerePup. If you don't know what this is, I encourage you to educate yourself immediately. Is it weird? Yes. Am I completely obsessed with owning one? Yes. You may draw whatever conclusions you like from this, but someday, somehow, I will have one.