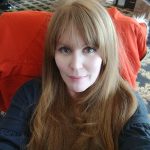 Kim VanDenburgh
December 3
InventoryLab Admin/HR guru. My greatest passions (other than my husband and kids of course) are the Chicago Bears, writing, and all things nerd/horror/fantasy. Let's just say that when the zombie apocalypse hits, I'll be ready.
Family, Fatherhood, & Film
Spotlight on Jesse Couch, Head of Design
Jesse was hired in February of 2016 and joined the IL family as our lead designer.
As Head of Design, Jesse is in charge of designing the IL website, user interface, quarterly newsletter, and print/promotional materials.
Jesse's Official IL Bio
"I grew up in a family full of creative types. My mom is a designer, my dad is an illustrator, two of my brothers are designers and my uncle owns an ad agency. To say design is in my blood is putting it extremely lightly. I am constantly seeking ordered solutions to complex problems—you might even call it an obsession. I focus on making sure that the design and user experience of InventoryLab's products are truly great for our users. At home, I'm surrounded by a fantastic wife, ten little ones, three dogs, three cats, eight goats, two pigs, a llama, a miniature horse, a dozen or so chickens—and a partridge in a pear tree. We work and play hard in the beautiful Blue Ridge region of Virginia."
5 Questions For Jesse
1.) What do you do at InventoryLab?
I'm in charge of pretty much anything design related at IL. My main role is making sure that the user interface of our software is easy to understand and use, but I also do most of the print design, trade show design, our quarterly newsletters, and design and maintain the IL website.
2.) What is your favorite movie?
This depends entirely on the day and/or my mood. I love film in general, but currently my most consistent favorites are either visually beautiful films with a good story (great recent examples being Blade Runner 2049 or Black Panther) or films that turn a genre on their ear, while also being a good example of said genre (Shaun of the Dead, Cabin in the Woods).
3.) What are you most proud of?
My family. I love being an adoptive dad, and each of my kids has overcome so much to be where they are right now.
4.) If you could travel back in time and witness any famous event what would it be?
I'd love to be in the garage with Jobs and Wozniak. Other than that, I've always been fascinated with Tesla, Bell and the other innovators of that age, so that would be my second choice.
5.) What is something about you that would surprise people?
I'm an identical twin. Most people who know me don't ever find that out because my brother lives in Oklahoma, half the country away.
We think we have a pretty great staff here at InventoryLab, and we'd love for you to see some of the faces and personalities behind the scenes. To that end, we've created our IL Staff Spotlight Series. Each post in the series will include five questions and answers about the employee so that you can get to know them a little better. We'll include a photo, each employee's official IL bio, and information on some of the things they've created and achieved in their time here. Maybe the rest of us at IL will even find out some things we didn't know before about our teammates!