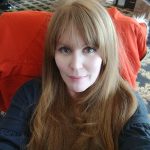 Kim VanDenburgh
February 14
InventoryLab Admin/HR guru. My greatest passions (other than my husband and kids of course) are the Chicago Bears, writing, and all things nerd/horror/fantasy. Let's just say that when the zombie apocalypse hits, I'll be ready.
Georgia on Her Mind
Staff Spotlight on Vee Cole, Customer Champion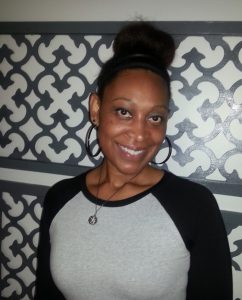 Vee Cole joined InventoryLab in February of 2015 as a Customer Champion.
Vee has been providing awesome customer service and attending trade conferences since the beginning of IL. She also currently manages the process to update and notify users once bugs and other issues have been resolved by our development team.
Vee's Official IL Bio:
I ran a small antique business and spent over 10 years in the payroll SAAS world juggling support, staff management/mentorship, training, and project management before coming to InventoryLab. I am a huge foodie and wine lover. In my spare time, I love cooking, writing, waving my geek flag, and refurbishing vintage/antique finds. When I'm not doing these things, you may find me watching SyFy, planning my next travel adventure, or stalking The Walking Dead filming locations here in the Atlanta area.
5 Questions For Vee
1.) What do you do at InventoryLab?
I am on the IL support team as a Customer Champion and attend conferences periodically. Additionally, I work to review and follow up on cases, research issues that may need to be reported to our development team, and work with the rest of the support team to make sure our User Guide and other user resources are up to date.
2.) How do you unwind and relax?
I like to do a few things. If I'm not reading or flipping through magazines (anything on cooking or home design), I may be cooking up something new, catching up on a tv show or out enjoying nature.
3.) If you could have one superpower, what would it be and why?
That's tough. It would be a toss up between having the ability to time travel or to teleport. Couldn't I set the time back a few seconds and call it teleporting? Either way, I'd use it be a fly on the wall at some important events in history, get one last look at some missed loved ones, and to take some amazing trips.
4.) What is a skill you would like to learn?
I've always wanted to learn how to play the guitar. Learning to knit could be cool also – I could add it to the list of things I do to relax.
5.) What's the most recent show you've binge watched?
The third season of Frontier on Netflix and Homecoming on Amazon Prime.
We think we have a pretty great staff here at InventoryLab, and we'd love for you to see some of the faces and personalities behind the scenes. To that end, we've created our IL Staff Spotlight Series. Each post in the series will include five questions and answers about the employee so that you can get to know them a little better. We'll include a photo, each employee's official IL bio, and information on some of the things they've created and achieved in their time here. Maybe the rest of us at IL will even find out some things we didn't know before about our teammates!