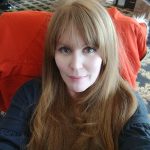 InventoryLab Admin/HR guru. My greatest passions (other than my husband and kids of course) are the Chicago Bears, writing, and all things nerd/horror/fantasy. Let's just say that when the zombie apocalypse hits, I'll be ready.
Golden Years
Staff Spotlight on Bill Barnes, Software Quality Assurance Analyst
Bill Barnes has been with InventoryLab since the beginning. He was hired in 2015 and quickly became an integral part of our team.
During the majority of his time here, Bill has been in charge of our software quality. Along with the rest of the Quality Assurance team, Bill is responsible for making sure that everything runs smoothly behind the scenes. He brings unique skills, dedication, and leadership to his role.
Bill's Official IL Bio:
I am a retired Army Warrant Officer and former software developer with a few commercial apps behind me. I've been doing FBA since December 2014. I love doing RA, but since starting with InventoryLab, QA is where it's at for me. I am passionate about the quality of our software, and that is where my focus is within InventoryLab. My spare time is spent around our family, flying my Hexacopter, keeping our landscaping up to par, and strumming a few chords on my guitar.
5 Questions For Bill
1.) What do you do at InventoryLab?
In July 2015, I began as one of our FaceBook moderators part-time. On August 23, 2015, I was asked to join the team (there were 5 of us back then) on a full-time basis to start the Quality Assurance Department. I now work with a more senior, seasoned QA professional. We test software updates, be it new features or bug fixes, before they are released to you.
2.) If you could have one superpower, what would it be and why?
Mind control. So I could convince people to always treat others as they would want to be treated. The Golden Rule, right?
3.) What do you want to do when you retire?
This is a good one. At 66 years old, I have retired twice. Once from the military and then at 62 for Social Security. So actually, I am doing what I love by working at InventoryLab. I had to pause my Social Security, but it's still waiting on me, lol.
4.) What are you most proud of?
My wife, for her love of God, dedication to our marriage, and making me who I am today. Our children for who they have become. My military service. It taught me loyalty, integrity, and honesty.
5.) Who was the first celebrity you had a crush on?
I was about 8 or 9 when I saw the Wizard of Oz. I was in love with Judy Garland for several weeks after that!
We think we have a pretty great staff here at InventoryLab, and we'd love for you to see some of the faces and personalities behind the scenes. To that end, we've created our IL Staff Spotlight Series. Each post in the series will include five questions and answers about the employee so that you can get to know them a little better. We'll include a photo, each employee's official IL bio, and information on some of the things they've created and achieved in their time here. Maybe the rest of us at IL will even find out some things we didn't know before about our teammates!