InventoryLab Inc.
October 27
The InventoryLab team is full of dedicated remote workers spread across the United States and China. We blog from RVs, basement offices, co-working spaces, industry conferences.... and we might be in our PJs.
IL Support
If you're currently an InventoryLab user, in the middle of our risk-free 30-day trial, or just thinking about subscribing, there may be times when you need a little support.
InventoryLab offers support in several ways to help our users. We not only have a fantastic team of Customer Champions to assist people, we also have a community forum where users can post and answer questions, give each other help and advice, and learn more about how IL works and how it can help their business. There's also a wealth of resources and information available right through our Support Portal, including video tutorials and troubleshooting articles.
If you're having any issues with IL, the first place you want to go to is support.inventorylab.com where our resources can help you troubleshoot before you ever have to reach out to anyone.
When you first navigate to the support home page you'll see three main boxes: Video Tutorials, InventoryLab User Guide, which is an exhaustive resource of everything you need to know about using IL, and Troubleshooting.


At the top right of the page you'll also see links to the IL Community as well as Opening a Ticket.


At the bottom right of the screen is always the Help button where you can type in a question. As soon as you type something into the box a series of links will come up for helpful articles and troubleshooting, but if you want to just talk to one of our CC's directly, that's also when the Live Chat button will pop up in the bottom right corner.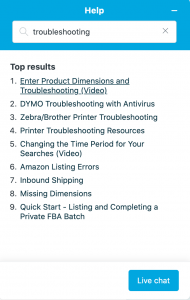 Our live chat feature is available Monday through Friday from 8 a.m. to 5 p.m. Eastern Time.
Further down on the support home page you'll see links to some of our promoted articles, a link to join the community forum, and then the most recent support activity at the bottom of the page.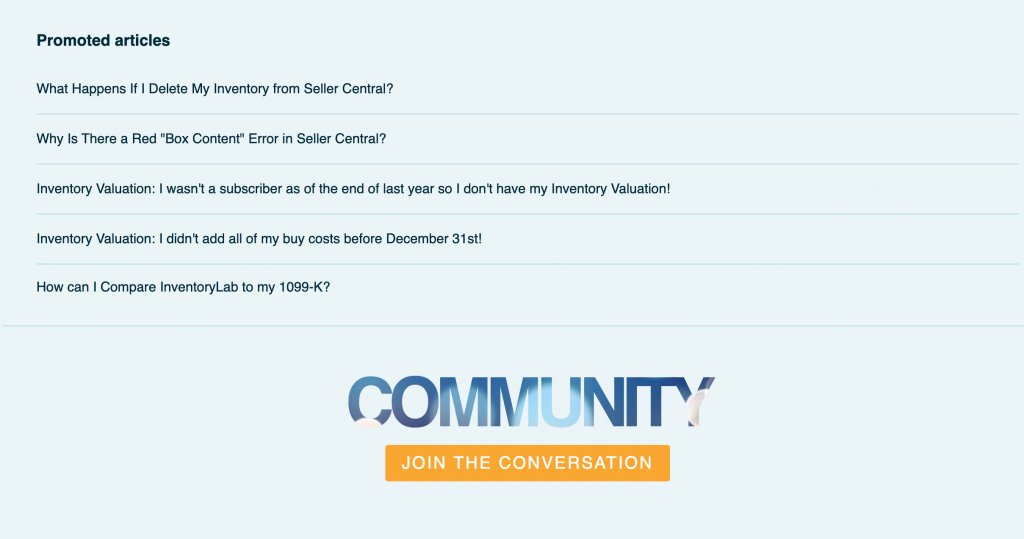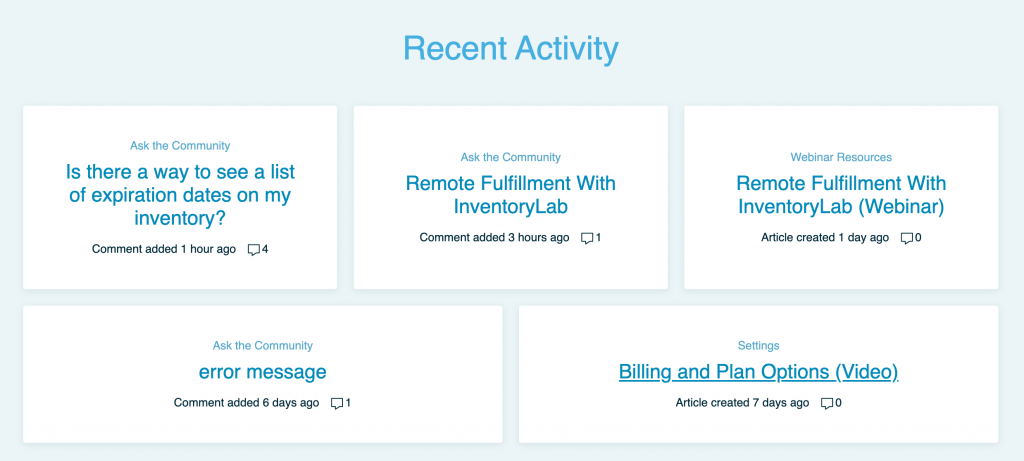 It's hard to overstate just how much information we've made available to our users on the support site. You may find information on there that you didn't even know you needed, or if you're already a seasoned IL user you could consider jumping onto the community forum and sharing your expertise and knowledge with some of our other users.
So whether you're someone who likes to dive deep and figure things out for yourself or someone who just wants to get straight to a human being to help you find solutions, we've got you covered.
Happy Selling!