Cyndi Thomason
December 30
Cyndi is the author of the bestselling book, Profit First for Ecommerce Sellers. She is a Mastery Level Certified Profit First Professional and the founder and president of BooksKeep. Cyndi devotes much of her time speaking at various events such as ASD Market Week, SellerCon, ProfitCon, and other industry events. She is a regular contributor to The Private Label Insider, Inventory Lab, and eComEngine blogs and newsletters. Her company consists of a virtual team located across the United States, providing bookkeeping and Profit First consulting services to eCommerce clients all over the world. Growing up in North Carolina, Cyndi attended NC State University where she obtained a Bachelor's Degree in Economics. Living in the Ozark Mountains in Arkansas, she loves to hike with her family, garden, and hang out with her menagerie of beloved fur babies. Cyndi's book, Profit First for Ecommerce Sellers can be purchased at Amazon.com and other online and retail bookstores.
It's Almost Tax Time: Are You Ready?
As 2020 has come to an end and the flurry of Q4 and the holidays are just happy memories, we now get to turn our attention to everyone's least favorite topic: taxes.
Staying Current Can Ease Tax Time Headaches
If you've been organized all year, this is where you reap the rewards. If not, you know what is facing you, and it's not pretty! Before you dive into preparing last year's information, make it a new habit to keep current with 2021 to avoid the pain this time next year. Many of our clients pick a day each week to focus on their numbers. Money Monday or Thrifty Thursday is their cue to spend a little time, sometimes just a half hour, to keep their money systems in order. They have the time blocked out on their calendar and they make it a habit every week.
While you're keeping 2021 in order, go ahead and pull together the information for your tax preparer as you go. Tax preparers will need a profit and loss statement. You may be filing as a sole proprietor, an LLC, or perhaps an S-Corp. In any case, the tax preparer will need your P&L. If you have kept up your information in InventoryLab, you can use that report. If you use accounting software like QuickBooks Online or Xero, once all your data is in, reconciled and closed for the year, you can use a report from that software.
InventoryLab Webinar–Reporting Made Simple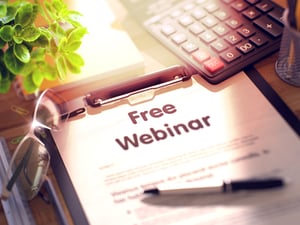 If you are using the reports from InventoryLab, make sure you review the documentation to support your operating expenses that you enter. Also, you will want to print out and verify the inventory still in your possession. You may need to calculate and include inventory in your home or warehouse that is not at Amazon.
We'll dig into these reports and more when I join Jeff Campbell from InventoryLab on January 19, 2021 at 3:30 pm Eastern for a webinar about how to prepare for your meeting with your CPA. Check out the details and register using the link below.
Join Jeff from InventoryLab and his special guest, Cyndi Thomason, as they discuss taxes and the eCommerce seller. Cyndi is the founder and CEO of bookskeep, which specializes in providing bookkeeping, consulting, and so much more to eCommerce sellers. Cyndi is also the author of Profit First for Ecommerce Sellers which goes into detail on how your business can use the Profit First fundamentals to get, and more importantly, remain profitable. We'll discuss some things you should be doing throughout the year, as well as the reports from InventoryLab that will come in handy for your CPA. We may even have a tip or two to help you keep current and document those bits of information, as well as some time at the end for a little Q&A.
You can use this link in the email for registering for it: 
https://attendee.gotowebinar.com/register/1821355716396728847