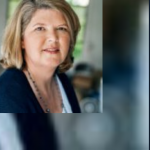 Cyndi Thomason
February 6
Cyndi is the author of the bestselling book, Profit First for Ecommerce Sellers. She is a Mastery Level Certified Profit First Professional and the founder and president of BooksKeep. Cyndi devotes much of her time speaking at various events such as ASD Market Week, SellerCon, ProfitCon, and other industry events. She is a regular contributor to The Private Label Insider, Inventory Lab, and eComEngine blogs and newsletters. Her company consists of a virtual team located across the United States, providing bookkeeping and Profit First consulting services to eCommerce clients all over the world. Growing up in North Carolina, Cyndi attended NC State University where she obtained a Bachelor's Degree in Economics. Living in the Ozark Mountains in Arkansas, she loves to hike with her family, garden, and hang out with her menagerie of beloved fur babies. Cyndi's book, Profit First for Ecommerce Sellers can be purchased at Amazon.com and other online and retail bookstores.
Let's Learn From Last Year
Have you ever made a big mistake? Like get so busy in Q4 that you take the eye off some very important glass balls you are juggling? Maybe your "set it and forget it" ads suddenly aren't working right and you're not getting traction? Or they are working and you are running out of stock and you need to dial them back, but you can't get out of the warehouse? Now is a great time to think about your busy Q4 season and ensure you learned the right lessons. Let's get started with an After-Action Review on Q4. Here are the questions to contemplate.
What did I (we) expect to happen?
What actually occurred?
What went well and why?
What could I (we) improve upon and how?
These simple questions, if you discuss them with your team or contemplate them over a cup of coffee, can help you prepare for next year.
During a call I had with a client this week, we learned that she had an amazing Q4 but spent much of the time in the warehouse helping with fulfillment. It must be a great feeling seeing the orders come in, knowing that you have the stock and that you are making someone's Christmas wish come true. But in the after-action review, she shared that while she was busy with getting product out the door, she lost sight of her advertising spend. The person she engaged with didn't understand the direction and spent over $75,000 on ads. The ROAS was well below the targets and past performance when it was running on autopilot.
That's a costly lesson, and she was ready to hire a fractional marketing officer to take over all the marketing so this never happens again. As we discussed the situation in more depth, we considered some other options.
First of all, what are some solutions that are more affordable than a high-level marketing employee? The cost of temporary warehouse workers could have helped with the fulfillment so the owner could be monitoring all the big levers like inventory and advertising. Perhaps there are activities where an assistant could have been monitoring reports and emails?
Next, what are the marketing tasks that need to be done? Many of them may be administrative. If you are hiring an assistant, maybe a marketing assistant that can also do the executive admin duties makes sense. You may still need a Fractional Marketing Officer, but the fraction is smaller and therefore cheaper.
The point of the After-Action Review is to encourage you to fully understand the issues so you can better consider solutions. And the After-Action Review isn't just for trainwrecks, do them when you have successes as well. It's a great opportunity to learn how to repeat that experience!
Interested in Profit First?
If your ecommerce business isn't where you'd like it to be in terms of profitability, check out my book, Profit First for Ecommerce Sellers. It answers important questions about how to implement Profit First in an ecommerce business. Take control of your money and your business, and put Profit First to work for you!
You can also sign up for the Profit First for Ecommerce Sellers Online Course. As a Mastery Level, Certified Profit First Professional, I will teach you why Profit First works so well for ecommerce businesses and the particular challenges for businesses that have physical products requiring inventory management. You will learn how your behavior drives your money management habits for your business and how you can set up your business bank accounts to work with your habits.
Check out all our ecommerce accounting and profit advising services here!