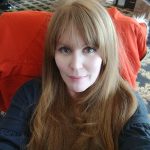 InventoryLab Admin/HR guru. My greatest passions (other than my husband and kids of course) are the Chicago Bears, writing, and all things nerd/horror/fantasy. Let's just say that when the zombie apocalypse hits, I'll be ready.
The Lab is Open!
As some of you may already know, we have a new webinar series called Open Lab hosted by Jeff Campbell and myself. Open Lab is a great way for us to connect with our users and share great information about new features and product updates. We also like to bring on special guests who can provide valuable information to small business owners on a variety of topics.
If you haven't seen our series yet, we encourage you to check it out.
For our very first Open Lab, Jeff spoke with Ian Kaneshiro, Head of Sales & Customer Success at SellerSnap. Ian discussed the new integration between InventoryLab and SellerSnap and answered live questions from webinar attendees. 
In our second episode, Jeff interviewed Jon Caliri, InventoryLab's Director of Product. Jon discussed how our users' ideas and suggestions go through a vetting process and why some are ultimately implemented while others aren't.
Our third episode is when the magic really started happening. That was the first time I partnered up with Jeff on Open Lab as the special guest! I discussed remote hiring in general, tips for small businesses hiring remotely, and tips for job seekers. Our onscreen partnership was so successful that we decided I would be the new permanent Open Lab co-host!
In our fourth episode we spoke with Amazon seller Kristin Ostrander, founder of Mommy Income. Kristin told us about how she got started selling on Amazon, her Wholesale Bundle System, and tips and advice for anyone looking to take their Amazon business to the next level.
Our most recent episode featured Ashlin Haddon of Ashlin Hadden Insurance. Ashlin specializes in helping eCommerce businesses with their insurance needs. We discussed what Amazon requires of its third-party sellers, some myths and misconceptions about business insurance, and how eCommerce has changed the insurance landscape.
We'd love for you to be part of our next Open Lab! Join us live on Thursday, May 13th at 4:00 EST on FaceBook or YouTube by clicking on one of the links below. 
https://tinyurl.com/FBOpenLab051321
https://tinyurl.com/YTOpenLab051321
This episode will feature Don Henig, cofounder of AccrueMe. Don will be talking about different financing options available for Amazon sellers, AccrueMe's business model and what makes it unique, and some of the misconceptions of financing your business as well as red flags for sellers to be aware of when shopping for a financing partner.
We hope to see you there.
Happy Selling!