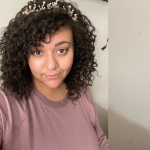 I was born and raised in Milwaukee (go Bucks, Packers, and Brewers!). After spending 5+ years working in software for the state government, I decided to make the jump to the private sector and join the InventoryLab team! In my free time, I enjoy making music, playing and watching soccer (go Gunners!), reading historical nonfiction, watching complete garbage TV, and learning new languages (8年間日本語を勉強しました。) I love traveling the world, and made it to the 2019 FIFA Women's World Cup final in France to see the US Women's soccer team win the championship.
Things to Consider When Getting Started With Selling on Amazon
Last month in New York at the While Label World Expo, some of our Customer Champion team was able to meet some of you face-to-face, and we had such a great time! It was so nice seeing some of you in person, we hope you enjoy the IL swag. 😎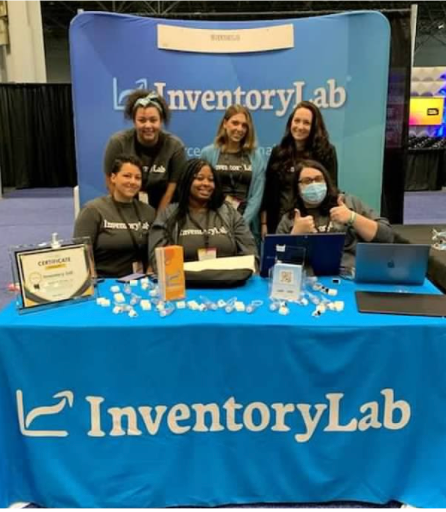 One of the most common questions we were asked by newer sellers was "I'm just getting started selling on Amazon. Do you have any resources for how I can get my foot in the door?"
At InventoryLab, we suggest you have at least 3 months of Amazon sales under your belt before signing up for our Free 30-Day Trial with no credit card required. This is because you can handle your accounting data easily within Stratify, our platform where sellers can directly list their products as well as track sales. Three months of sales history is the perfect amount of information for you to view your Profit & Loss, as well as other specialized InventoryLab reports. InventoryLab is more of a tool for sellers, and not best for educational purposes in eCommerce.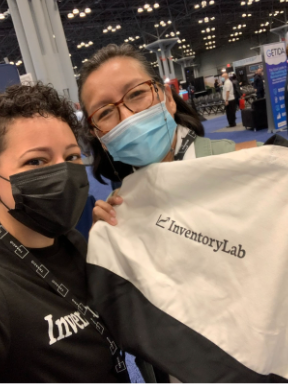 We understand getting started with selling on Amazon can be intimidating, and there are innumerable resources available to get started. Due to the endless programs, platforms, and "gurus" available to learn from, it's important to take certain aspects into consideration when getting started with selling on Amazon. While this market is oversaturated with options on how to learn about becoming an Amazon Seller, it's important to keep a few things in mind when starting out and educating yourself on getting your foot in the door!

Seller University is Your Best Friend
What better place to get your information from if not from the Amazon handbook itself? Even if you have already gone through all the modules of Seller University, it helps to refresh yourself on some materials, especially if you ever have questions about how their terms of service are handled. It's also a good place to check regularly for updated modules, as Amazon's policies change.
As a seller, you can always access Seller University under your Performance Dashboard.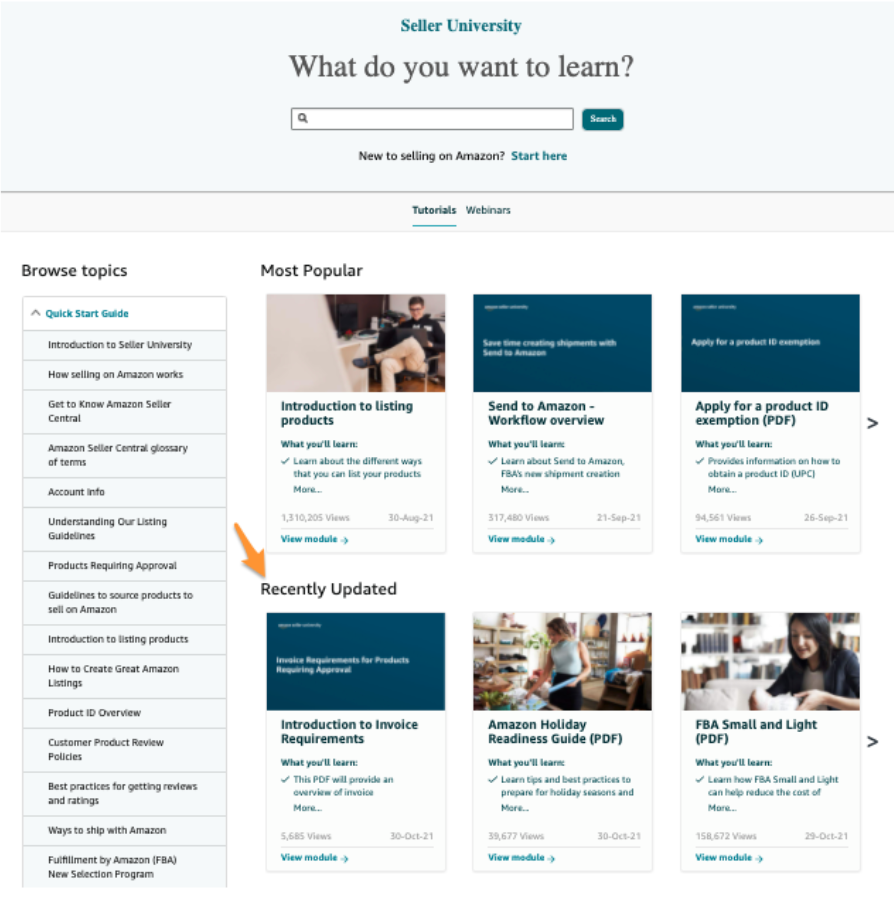 YouTube Has Free Courses and Resources
A quick search on Youtube will show a number of results for free FBA or MFN videos created by seasoned sellers with personal testimonies. Our InventoryLab YouTube channel features channels that are seller-related, such as Mommy Income, EveryDay FBA, Bearded Picker, Full-Time FBA, Hustle At Home Mom, and more.
Which brings us to our next point…
Do Research and Look at Reviews Before Committing to an eCommerce Course
Before you decide on a class or tool you want to use before getting started in selling, it's important to look for reviews and what other sellers have taken away from these courses. Good resources for getting reviews for eCommerce courses are Reddit, seller groups on Facebook, as well as other seller forums, and Discord servers dedicated to eCommerce. Taking this step is crucial if you want to get the most out of your seller training.
Be Careful of Courses that Promise High Profits
It's important to be skeptical of courses that promise very high returns within a short amount of time. While there are sellers who do eCommerce for passive income, they are not always realistic on your profit returns (which can sometimes be a loss)! If the ROI% seems too good to be true, it most likely is. With the ever changing landscape of Amazon Selling, it's important to always be realistic about your sales goals, as well as how much time you have to put into your business.
Research the Refund Policy and ToS Before Paying for a Course
Some eCommerce courses can cost anywhere from $0 to over $1,000. Before deciding on a course, be sure to check out the refund policy and their Terms of Service, since this can be a big investment when it comes to getting started. Not all platforms offer a free 30-Day Trial with no credit card required 🙂
If you take these points into consideration while getting started in eCommerce and becoming an Amazon Seller, you should be set for success! InventoryLab is ready to step in after you've had a bit of experience selling with our award-winning support as well as offering features you cannot find anywhere else.
Happy Selling!