InventoryLab Inc.
September 8
The InventoryLab team is full of dedicated remote workers spread across the United States and China. We blog from RVs, basement offices, co-working spaces, industry conferences.... and we might be in our PJs.
We've Got the Look
If you haven't visited the InventoryLab website lately, you might not have noticed that we have a whole new look! We all know that change is inevitable, and sometimes it can be the best possible thing to breathe new life into a product or company.
We knew it was time to update our look, and we're excited about the changes that have been made. The new site has bold, fun graphics, an easy-to-navigate layout, and all of the information you need to get started with InventoryLab.
When you first land on the home page you'll now see this image. New users will be able to click on the 30-day free trial button, and the Help button is visible in the lower right corner of every screen as you scroll through the site.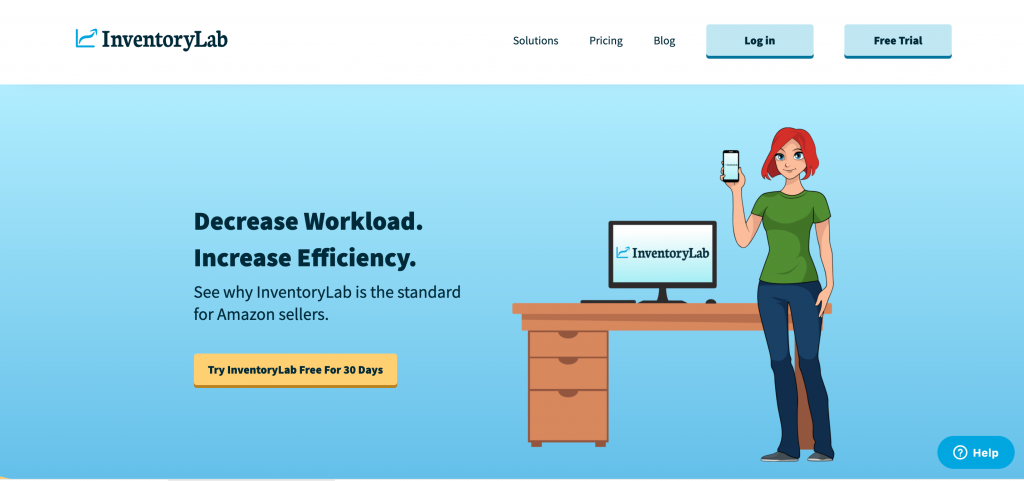 As you reach the Solutions section, you can learn about researching products, simplifying listings, managing inventory, and tracking profitability, all by clicking the View Solutions button. You can learn all about our desktop application Stratify, our mobile app Scoutify 2, and much more!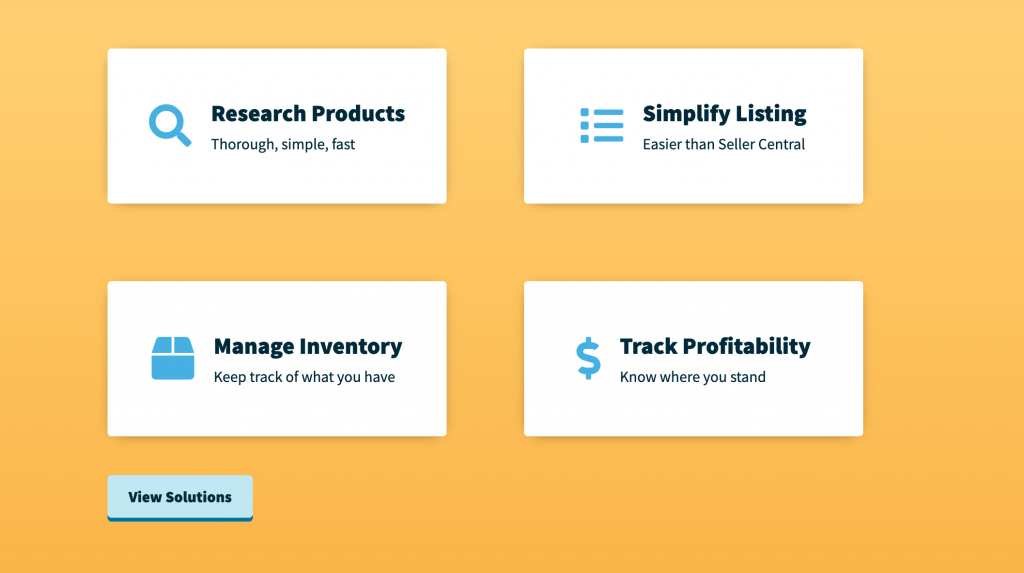 Next, you can visit our Support Desk anytime you need the assistance of our awesome support team. Help is available 7 days a week, and our live chat feature is available Monday through Friday.

Interested in knowing what actual IL users say about our product? You can now read testimonials from real customers on the home page.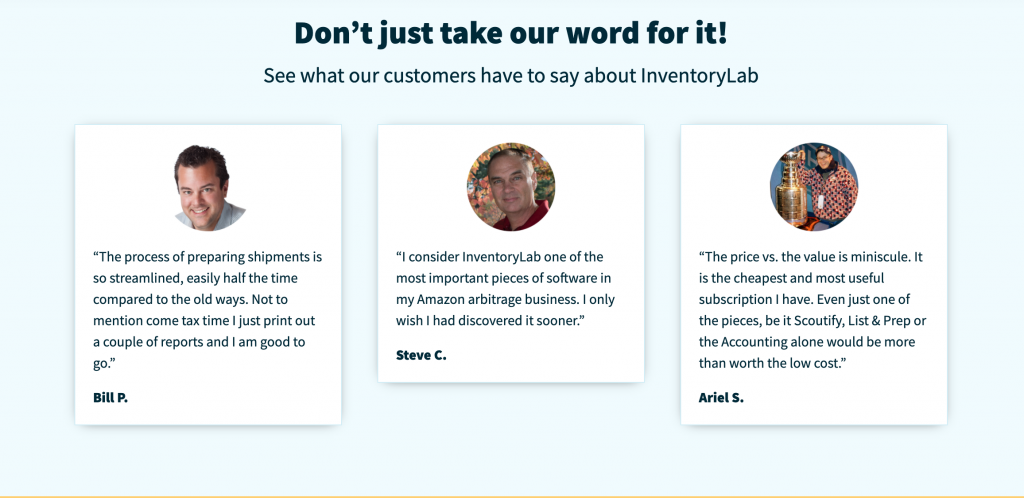 We've also added a convenient way for users to provide us their feedback, opinions, and suggestions by clicking the Get in Touch button.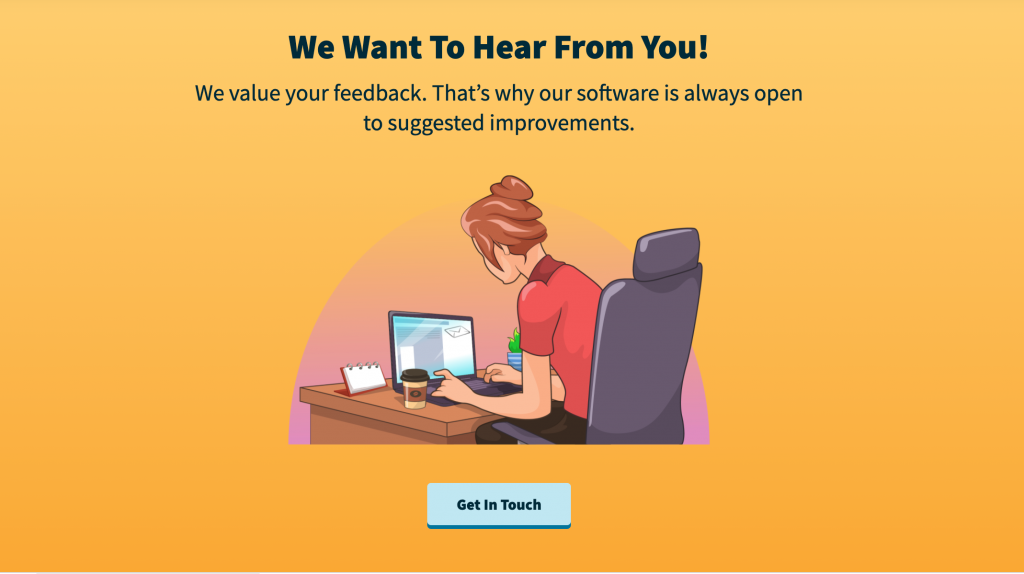 Already using InventoryLab and having some issues? No problem! Now you can easily check our status page to make sure that all of our systems are up and running.

As you scroll down to the bottom of the page, we offer another opportunity to sign up for our no-risk, 30-day trial. We don't require a credit card, and it's absolutely free to sign up, so you have nothing to lose!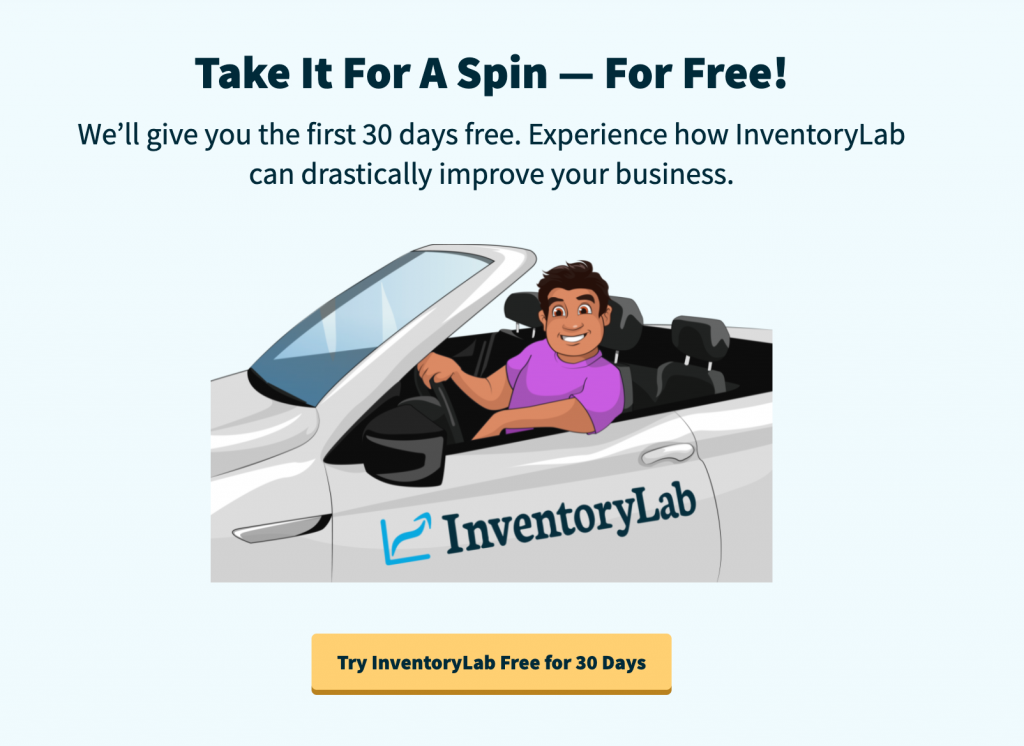 Of course, you can still access the IL blog and our monthly and annual pricing plans throughout the website as well.
Want to find out more about InventoryLab and the products we offer? Check out our new website to discover how you can help make your Amazon selling business more successful than ever. And if you're already using IL, come check out the changes we've implemented that can make it easier than ever to get the most out of your subscription.
Happy Selling!