InventoryLab Inc.
August 22
The InventoryLab team is full of dedicated remote workers spread across the United States and China. We blog from RVs, basement offices, co-working spaces, industry conferences.... and we might be in our PJs.
What's New: Product Updates for Seamless Management
There have been a lot of new things happening around here lately with Stratify updates, but here are a few things that have made the process of managing your Amazon business a little easier.  Below you will find an introduction to some recently updated features with links to our User Guide for more information.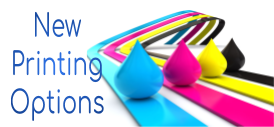 Scan to Pack Auto Printing
We have a total of three auto-print options available that you may choose from to suit your individual needs. If you prefer to scan the UPC on your items first while assigning box contents, then automatically print and apply a label, you can choose the option: Automatically print label on Scan to Pack. You can access these options by navigating to Settings>Print Settings.
More Compatible Printers

Users with Zebra and Rollo printers have new reason to celebrate with the with the integration of added functionality through IL Print.  Zebra now has full functionality on Windows  or  Mac to those who do not have the JS Print Plugin as it is no longer available within Firefox. If you are setting up your Zebra for the first time and you do not have this plug in for Firefox you are good to go within IL Print.  Rollo has functionality on Windows or Mac, but remember to check for the latest drivers before install.

With so much talk about Replenishments it may be hard to see the small things that make the biggest impact on the day to day of inventory management. 
Inventory Alerts

Alerts indicate that there could be an issue with your replenishments and what Amazon (plus your inbound inventory) is showing for your inventory levels isn't matching the total that Stratify indicates. Simply click this icon to take you to the Replenishments Page for more information on what caused the alert. If you need assistance with researching any mismatches, check out our article on reasons Amazon may not match Stratify, and how to correct any errors:
Replenishment Quantity Totals are Different from Amazon
Disposition Management

The Disposition Management  page is where you can change the disposition of your removed inventory and merchant-fulfilled returns. This will be where you make decisions on whether an item you removed was actually Sellable or Unsellable. Use the above link for more information on how to use this page.
Removal and Disposal Buy Costs
Did you know that once your Removal and Disposal orders have completed, InventoryLab accounts for your buy costs? This is in addition to automatically accounting for the fees Amazon charges to dispose of and remove your inventory.
Custom ASIN Shortcuts
Last but not least, our latest update is the introduction of Custom ASIN Shortcuts which will allow you to search by ASIN on a website of your choice in Stratify and Scoutify! Conveniently located with the standard quick research links within List & Prep, Scout, and Scoutify, you can add your own link to streamline your item research.