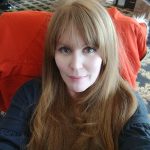 InventoryLab Admin/HR guru. My greatest passions (other than my husband and kids of course) are the Chicago Bears, writing, and all things nerd/horror/fantasy. Let's just say that when the zombie apocalypse hits, I'll be ready.
Our Remote Strategy
Earlier this year, we partnered with FreeeUp for a blog exchange in which we talked about how we manage to run the company using a completely remote team based all over the United States.
We also recently touched on the fact that more companies worldwide are trending towards remote team structuring and some of the challenges of being part of a remote team.
We often get asked exactly how we work remotely and keep things running smoothly, so we decided to share this with our readers as well!
This article is about how we created a mobile team and how we successfully work together despite some of the challenges that we (and every other remote team) sometimes face.
How It All Started
When our CEO Ryan Stephens started InventoryLab back in 2015, he was certain of two things when it came to building a team: every person he hired had to bring unique talents and capabilities to the table, and the best way to find the right people would be to pull from as large a talent pool as possible.
Although Ryan founded the company in Missouri, he eventually hired employees from all over the country. Today, we have people working out of 14 different states.
So, how do we do it?
Find the Right People
To find the right people, you need a good systematic approach. Fortunately for us, there is no shortage of communication resources available for the hiring process. We're able to use these resources to advertise open job positions on multiple online platforms, review resumes, and set up telephone interviews for qualified candidates. The fact that we almost never get to meet new employees until after they've already been hired may seem strange. However, the system we have in place ensures that by the time someone new comes on board, we're certain that individual is the right fit for us.
When we hire a new employee, we use an extremely thorough, multistep process. This process not only considers the person's unique qualifications but their personality and work style as well. After all, when you're receiving hundreds of applications for a single position, there is always a large number of candidates who possess the skills and experience that we're looking for.
Once we figure out who has the right skillset and background, we look beyond those factors to figure out who will be the right fit for the team. We consider what additional, unexpected skills they might have. We look for attributes such as creativity, good problem solving, and attention to detail, as most employers do, but we also gauge their personality.
And we ask ourselves a LOT of questions. Does this individual have the ability to think critically as well as outside the box? Is this someone who will be able to work with the various unique members of our existing team? Can this person handle high pressure situations? When this person makes a mistake, how will they address it?
While all of those attributes are hugely important, at the end of the day we also look for individuals with a good sense of humor. Like with any job, there are going to be a lot of ups and downs. Having employees who can roll with the punches and adapt to the constant changes of our industry is one of the keys to keeping our team cohesive and ready to tackle any and all obstacles.
Use the Right Tools
Once you find the right people to put together your team, you need the right tools to keep things running smoothly. Here at InventoryLab, we use a lot of different software and resources for development, customer service, and human resources.
Being a small remote company, naturally we look for tools that cater to small teams while providing all of the cost effective benefits we need.
For example, we use Gusto for all of our payroll needs. Gusto makes everything easy and accessible, focusing on the fact that employees can make updates and changes to their own personal, tax, and banking information.
When it comes to team communication and projects, we use BaseCamp, which has become our virtual company headquarters. We can have full team conversations, both work related and personal, manage various projects, make announcements, share team resources, and more.
The most important questions to ask when considering which tools are right for your own company are:
1.) Which tools/resources will best fit most of our immediate needs?
2.) How easy are these tools/resources to use and navigate?
3.) Is this the most cost effective solution in relation to what it offers us?
4.) What are other people saying/using?
Know what your company and your employees need, do your homework, and get as much feedback from your team as much and as often as possible. You need to ensure that the tools you're using are not only working for you right now, but that they will continue to work for you as the company grows and evolves over time.
Constant Communication
When it comes to working on and/or managing a remote team, this cannot be stressed enough: constant communication is absolutely key.
Working remotely from our homes is vastly different than working in an office right next to your coworkers. Basically, everyone has to keep themselves on point and focused without direct supervision. It takes a certain kind of personality to pull this off (which is again why it's so important to find the right people)!
The supervisors within InventoryLab make sure that right from the beginning they are setting clear expectations, verifying deadlines, and immediately notifying their team members of any changes and updates. They have periodic check-ins on an individual basis to find out how things are going and to allow an honest, open discussion along with any questions either of them may have. Some of these check-ins occur on a weekly basis, others on a monthly basis, and still others on a quarterly basis depending on the nature of the discussion.
Team Building
Finally, we always try to remember that we're not just a team, we're a family. We have a monthly all hands meeting to discuss every facet of the business, but we also take that time to catch up with everyone. We talk about our kids, our pets, current events, and share funny stories about our lives.
As much as working remotely benefits each and every one of us in unique ways, sometimes it's challenging not having the kind of constant human connection that you find in an office setting. Whenever some of us have the opportunity to travel and work with some of our other team members side by side, it's a great way to reconnect to that feeling of being part of something bigger.
Bottom Line
It isn't always easy being a fully remote team, but in the case of InventoryLab, the benefits far exceed the challenges. By starting from the ground up and hiring the right people, using the right tools, communicating constantly, and just remembering to have fun once in a while, we've been able to navigate the challenges of working remotely and have created a solid foundation for InventoryLab's continued success.